Kalispell

Lesson Cornerstone:
Plant identification
Curriculum Content Standards: Science
(3) Students, through the inquiry process, demonstrate knowledge of characteristics, structures and function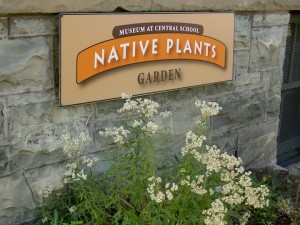 of living things, the process and diversity of life, and how living organisms interact with each other and their environment.
Site Description:
A native plant garden partially surrounds the Museum at Central School. The gardens are seeded with native plants, some of which were used by the Kootenai Indians.
Trails and Terrain:
There is easy access to the gardens. The terrain is flat.
Wildlife Present:
Songbirds and insects may be spotted.
On-Site Educational Programs:
Tours may be arranged in advance. Many native plants are labeled for easy identification.
Seasons:
The garden blossoms in late spring and summer.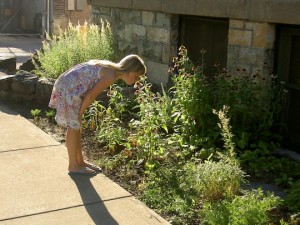 Access:
Access is from the museum parking lot.
There is no official ADA access to the gardens.
Parking and Entrance to Site:
The Museum at Central School is located in Kalispell at the corner of Second Street and Second Avenue East, 124 Second Avenue East.
There is ample parking for buses.
Google Earth Driving Directions:
Group size limits:
Groups are limited to 15 students per tour leader, 2 to 3 groups at a time.
Fees:
None.
Site services:
Lawn and picnic tables are available. Restrooms are available in the museum.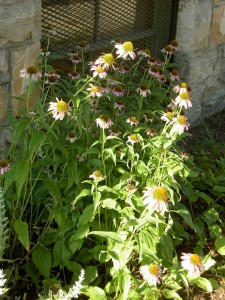 Contact Information:
Director, The Museum at Central School, 756-8381
For additional site and lesson plan information: