Flathead CORE had its beginnings in the Environmental Education Core Group, formed in 1992 as an affiliation of environmental educators and natural resource professionals.
The group promotes environmental education within Northwest Montana and serves an important role as a communication network, bringing together diverse groups and individuals. The group serves as a clearinghouse for environmental education activity within the area with informal ties to the Montana Environmental Education Association.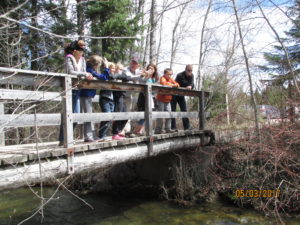 The group produced several successful projects through the years including a county-wide stream monitoring program, Project Freeflow, involving up to 20 schools; the development and distribution of a newcomers package, "Keeping Montana the Last Best Place"; creation of a Teacher's Guide to Outdoor Education Sites and natural resource speakers list. The group helped plan and sponsor a wildlife issues forum, developed suggested approaches for presenting information on bull trout; helped match area high school students with resource professionals for work on local projects and offered a forum for educators to showcase their environmental education efforts during a local science symposium.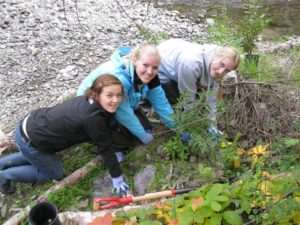 The original group continued to meet and serve a network role through 2001. In 2005, with new interest and energy, CORE was revived.
Flathead Community of Resource Educators (CORE) is a network of individuals and organizations working together to increase awareness and understanding about the natural, historical and cultural resources of the Flathead Region.
The group seeks to:
• Serve as a communication network between resource educators and the community.
• Provide practical tools, training and materials for educators in the Flathead Region.
• Be open to all resource educators and professionals to promote the diversity of ideas and cooperation.
• Promote knowing more about the place we live.
CORE maintains an informal structure with a volunteer chairperson and smaller working group that facilitate meetings, keep and post meeting notes, help with CORE sponsored projects, special events and trainings.
Check out our local providers page for partner profiles and contact information.