Kalispell

Lesson Cornerstone:
Forest ecosystems
Curriculum Content Standards: Science
(3) Students, through the inquiry process, demonstrate knowledge of characteristics, structures and function of living things, the process and diversity of life, and how living organisms interact with each other and their environment.
Site Description:
Less than ten minutes from Kalispell, Herron Park offers a gateway to a vast trail system and nature educational area.  The mountain area of the park is filled with well-connected trails.  The summit offers views of Flathead Valley.  The meadow area of the park contains a free world class dressage arena.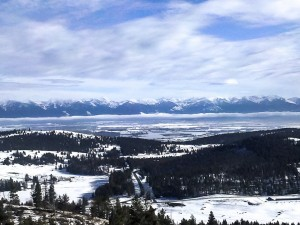 Trails and Terrain:
There is a variety of terrain at Herron Park including steep trails and meandering trails that average a five percent grade.  The trail surfaces vary from smooth to rough and primitive.  The trails have been signed as of April 2013.  Currently, there are 14 miles of trail.  More trails are under development for 2013.  Foy's to Blacktail Trails, in partnership with landowners, is working to establish a single, designated route extending from Herron Park to Blacktail Mountain.
Wildlife Present:
Deer, squirrels, chipmunks, mountain lions, coyotes, black bears and a variety of avian and insect species are present.
On-Site Educational Programs:
Foy's to Blacktail Trails is developing education programs; please contact for updated information.  Self-guided tours are welcome.  Interpretive displays are under development.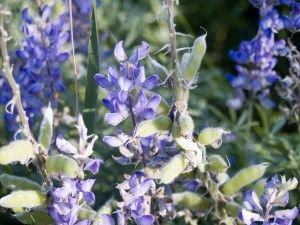 Seasons:
Open all year.
Access:
The parking lot is located at the entrance of Herron Park.
There is very little disabled access.
Parking and Entrance to Site:
From the intersection of Highway 2 and Meridian Road, follow Meridian Road south.  At the roundabout, take the Foy's Lake Road exit.  Herron Park will be on the right.
There is a paved parking lot with ample parking.
Google Earth Driving Directions:
Group size limits:
None for day use.
Fees:
None for day use.
Site services:
Restrooms, a covered pavilion and many picnic tables are available at Herron Park.
Contact Information:
Foy's to Blacktail Trails, 249-2010
For additional site and lesson plan information: