Whitefish

Lesson Cornerstone:
Ecology; earth science
Curriculum Content Standards: Science
(2) Students, through the inquiry process, demonstrate knowledge of properties, forms, changes and interactions of physical and chemical systems.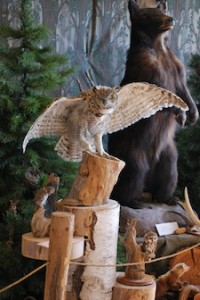 (3) Students, through the inquiry process, demonstrate knowledge of characteristics, structures and function of living things, the process and diversity of life, and how living organisms interact with each other and their environment.
(4) Students, through the inquiry process, demonstrate knowledge of the composition, structures, processes and interactions of Earth's systems and other objects in space.
Site Description:
The Forest Service Summit Nature Center is located in the lower level of the Summit House on top of Big Mountain at the Whitefish Mountain Resort. The center first opened in 1990, and today visitors enjoy center displays and hands-on activities. During the summer there are daily wildflower and nature walks. During the winter, school groups strap on snowshoes to explore the winter environment.
Trails and Terrain:
The well-traveled 3.8 mile Danny On Trail takes hikers to the summit. There is an elevation gain of about 2,000 feet and the hiking difficulty is moderate to strenuous. At the top of the mountain, there is the half mile East Rim loop. At the summit there is easy walking along uneven ground from the chairlift to the Summit House.
Wildlife Present:
Visitors may view or at least spot signs of many different wildlife species, including mule deer, several different bird species (hawks, songbirds and more), hoary marmot, mountain lion, black bear, weasel, snowshoe hare and pine squirrel.
On-Site Educational Programs:
During the winter, classes can schedule a Winter Discovery field trip: a day-long program that involves a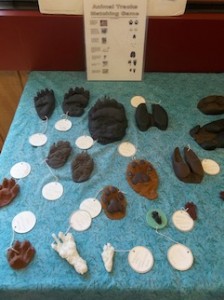 snowshoe walk (snowshoes provided) and outdoor exploration. There are two available programs: "Animals in Winter" for grades K-4 and "Winter Safety and Snow Science" for grades 5-8. Field trip reservations take place in the fall and book quickly.
During the summer, the center displays and programs are available for self-guided discovery. During the months of July and August, daily nature discovery walks are lead by a Forest Service naturalist. The short walks are about 20-30 minutes in length. Kids ages 8-12 are invited to take part in the Junior Forest Ranger Program. After completing the activities in the Junior Ranger book, youth receive a special patch and card. Youth groups can schedule a Summer Discovery Program with a center naturalist: a hands-on, interactive, day-long program that involves a short hike and exploration in the nature center. Call well in advance to schedule.
Seasons:
Mid-June through Labor Day; end of December through mid-March.
Access:
Access is by walking and taking the chairlift.
The lower level of the Summit House is not ADA accessible. The resort makes accommodations to access the chair lift.
Parking and Entrance to Site:
Whitefish Mountain Resort is located about 7 miles north of Whitefish. Take US-93 to downtown Whitefish.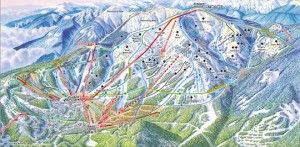 Turn north onto Baker Avenue. Baker turns into Wisconsin Ave. Turn right on Big Mountain Road and travel for about 5 miles. Look for signs for either the Base Lodge or upper parking lots.
There are numerous parking lots.
Google Earth Driving Directions:
Group size limits:
Group sizes are limited by season for field trips: summer (30-40 kids) and winter (30 kids).
Fees:
Fee for riding the chairlift. Visit the Whitefish Mountain Resort web site for current prices. Youth groups and classes participating in nature center programs may receive a discounted ticket arranged through the Forest Service.
Other Suggestions:
Dress appropriately for sudden changes in mountain weather.
Site services:
Indoor restrooms; food service at both the Base Lodge and Summit House; and drinking fountain in both the Base Lodge and Summit House are available.
Contact Information:
Conservation Education Specialist, US Forest Service, 758-5218
For additional site and lesson plan information: